, 'opacity': false, 'speedIn': , 'speedOut': , 'changeSpeed': , 'overlayShow': false, 'overlayOpacity': "", 'overlayColor': "", 'titleShow': false, 'titlePosition': '', 'enableEscapeButton': false, 'showCloseButton': false, 'showNavArrows': false, 'hideOnOverlayClick': false, 'hideOnContentClick': false, 'width': , 'height': , 'transitionIn': "", 'transitionOut': "", 'centerOnScroll': false }); })
Mar09
60+ educational resources to teach yourself anything.
---
Via Scoop.it – Life in the Sharing Economy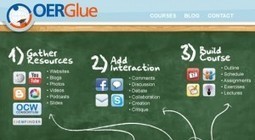 This collection of links and applications highlights over 60 quality educational resources that are available on the web.
Via www.webdistortion.com
---
---
© Bare Brilliance (A division of The Learning Factor). All rights reserved.