, 'opacity': false, 'speedIn': , 'speedOut': , 'changeSpeed': , 'overlayShow': false, 'overlayOpacity': "", 'overlayColor': "", 'titleShow': false, 'titlePosition': '', 'enableEscapeButton': false, 'showCloseButton': false, 'showNavArrows': false, 'hideOnOverlayClick': false, 'hideOnContentClick': false, 'width': , 'height': , 'transitionIn': "", 'transitionOut': "", 'centerOnScroll': false }); })
Mar12
A Look at Learning in China – Chief Learning Officer, Solutions for Enterprise Productivity
---
Via Scoop.it – Running Training Like a Business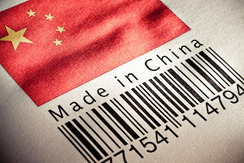 Workplace and societal learning are evolving in Asia. China is focused on both internal and external markets for learning investments.
Via clomedia.com
A short and powerful read that will help you understand what is important to your Learners' and your people in China including:
Certifications have a heavy focus. Having a globally recognized certification is even more impressive and greatly impacts one's hiring and compensation prospects
Thriving businesses will have English level programs aimed at growing individuals' competency
Mobile device penetration in cities is almost 90 percent, and people use them constantly at work. How can you use this to adapt and reach your employees learning?
Don't be surprised if you review a CV and see a lot of roles…It is not unusual for a talented young person to have four jobs in two years — being headhunted away after just a few months for a higher salary
Using an enterprise-wide project management or collaboration system can really help drive coordination and optimisation of processes
Develop a program to help your people manage remotely
Understand and manage well the differences between pay scales globally and the requirements regarding time and intensity of work
---
---
© Bare Brilliance (A division of The Learning Factor). All rights reserved.